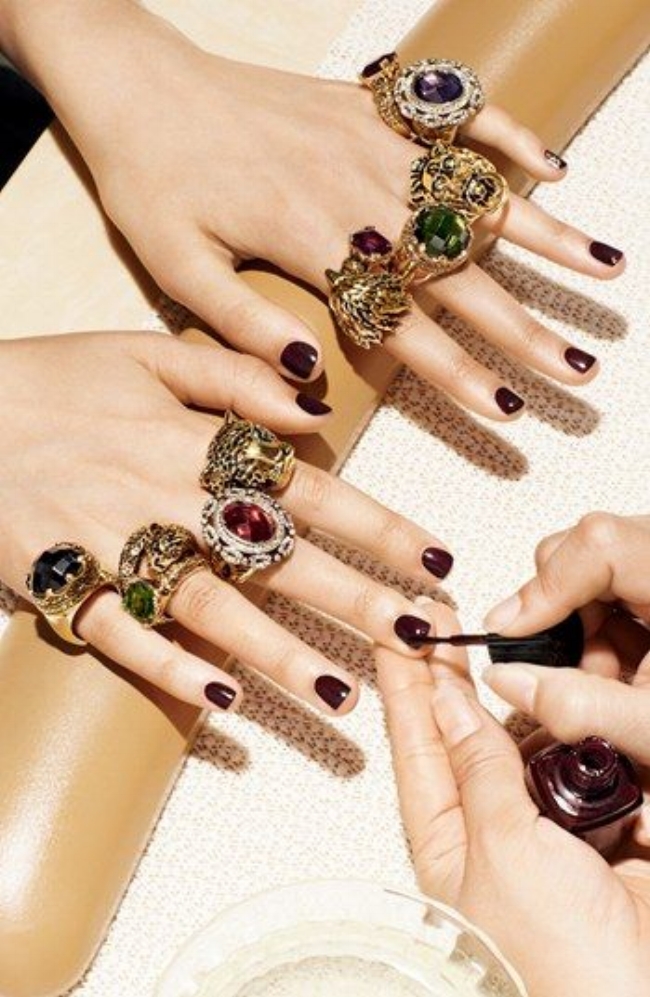 A Treatment by Andy & Tegan
Andrew Noel Co. is a digital media collective that specializes in creating original and authentic visual content through the mediums of photo and video.
Keeping within Glosslab's current branding and aesthetic, our organic approach to still life will keep things bright, modern and clean with minimal, yet impactful styling to celebrate the hands and nails.
Using flash and controlled studio lighting, color and silhouette will be key components throughout the imagery, whilst subtle shadow will create an editorial look and feel.
Models will interact with a variety of fruits, food, jewelry and fashion accessories to highlight the fun and sophisticated ethos of Glosslab; engaging customers first with their eyes - and then with their manicures!
A restrained, yet elegant approach to set styling and use of props will play a large role in the overall theme of each image. Use of color within complimentary palettes will play a key role in building Glosslab's current aesthetic.
Shot Examples
A balance of tight composition combined with wider angles will portray chic details within a broader, styled scene.
Equipment + Lighting
We shoot on Canon 5D Mark IIII cameras, utilizing top of the line cinema lenses with controlled studio lighting for a polished result.
Hard flash and large in-studio bounces will give the images a high fashion, editorial feel, resulting in sharp imagery with edgy contrast.
RATES AND ESTIMATED QUOTE
Set Rates
Combined Creative Fee: $1,600 per day
Studio & Lighting: $550 p/day
File Transfer, Re-Touch, Color & Delivery: $60p/hour
Estimated Production Costs
1 x Full Day Shoot: In-Studio
2 x Models: Rate TBD
Props & Set Design: $200
Manicurist / HMU: $400 p/day
 
Licensing + Usage
Digital/Web Use: $200 p/image
Client Provisions
Client is responsible for any miscellaneous expenses related to manicures on shoot day.

Deposit: 50% due upon booking.